---
Square Meals – your food reviews
This website welcomes contributions from residents, but the views expressed are entirely those of the contributors. Please tell us about your favourite local eateries and we will share your views with fellow residents.

---
Lorne, 76 Wilton Road

reviewed by Peter Hill on 18 April 2017
020 3327 0210 – www.lornerestaurant.co.uk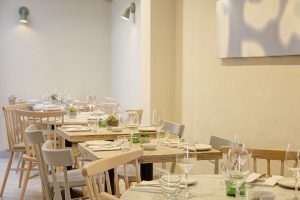 Had a great meal at the new Lorne restaurant in Wilton Road. The roast cod in an intriguing piquant sauce was the best I've ever tasted and my wife's choice of the hogget was superb. See the review in the Sunday Times magazine of June 16.
Katie Exton, who opened the restaurant with head chef Peter Hall, is keen to welcome locals and offers residents of Warwick Square a 10 per cent discount. Just take along some document that shows you live here.
---
Cacio & Pepe, 46 Churton Street
reviewed by Peter Hill on 05 February 2016
020 7630 7588 – www.cacioepepe.co.uk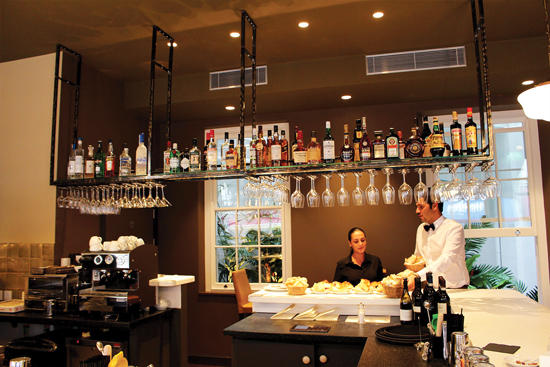 Replacing the old Vietnamese restaurant at the Belgrave Road end of Churton Street, this is the new squid on the block. The restaurant is kind of upside down with the bar on the ground floor and the tables downstairs. It's pleasant to stroll in and sit on a high stool at the bar where, unlike most places, it's comfortable to eat alone.
The tangy risotto with crunchy little morsels of pancetta is especially gorgeous – it bursts on the palate like a shaft of southern Italian sunshine. The chef-made tiramisu is a cloud-light treat for the tonsils.
---
Cambridge St Café, 52 Cambridge Street

reviewed by Peter Hill on 05 February 2016
020 3262 0501 – www.cambridgestreet.co.uk
After a tricky start in its previous incarnation, this restaurant next door to the bijou Artist In Residence hotel is enjoying a lively renaissance.
The weekday snacks are innovative and delicious: scrumptious wild boar and quail Scotch eggs (£7), really crispy squid served with chilli, lime and mayo (£7), and bocconcini (egg-size blobs of mozzarella) with tomato and basil (£6). A few of these washed down by a carafe of wine make a tasty but not too calorific or expensive lunch for two.  Of course, if you are tempted by the plum and apple crumble or the sticky toffee sandwich (and who can resist?) say goodbye to the diet. In addition, the basement licensed bar and terrace are now open, serving interesting cocktails and snacks. Love the soft shell crab mini burgers.
---
SeaFresh, 80-81 Wilton Road
reviewed by Colin Sheaf on 01 February 2016
020 7828 0747 – www.opentable.co.uk/seafresh-restaurant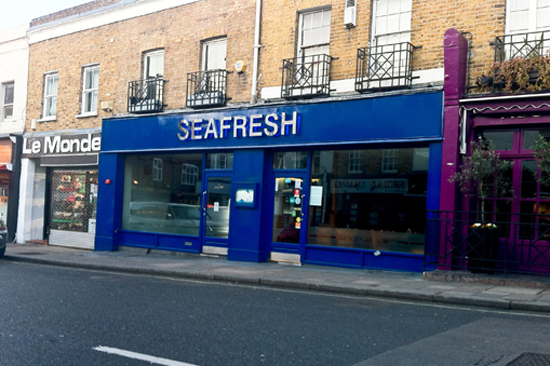 Forget a wandering Michelin star to guide you to a good-quality, good-value London restaurant, just watch the black cabs lined up outside Seafresh!
My family and I have eaten there for years, and our secret is to have the delicious and large fillets of cod grilled unbattered, after a couple of plates of crispy whitebait as starters, with lots of tartare sauce. Chips are generous and fresh, baked potatoes and crunchy side salads are welcome healthy alternatives. Seafood soup if you are a hearty trencherman, mushy peas and saveloys if you're a traditionalist, freshly made fishcakes, cod, plaice, and haddock delivered daily from Scotland they report.
What's not to like in this reliable, consistent comfort food? Expect £25/head if you want a bottle of reasonable wine too.
---
 Tozi, 8 Gillingham Street
reviewed by Tim Mason on 14 January 2016
020 7769 9771 – www.tozirestaurant.co.uk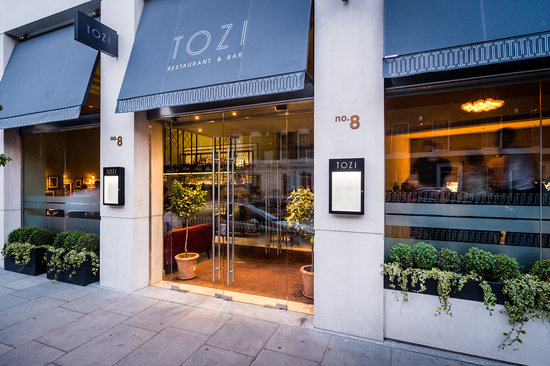 Tozi is on the ground floor of the Park Plaza hotel and although part of the hotel it operates independently. They specialise in a large selection of small freshly prepared plates and half a dozen larger dishes. The staff are always friendly and willing to help. I would recommend the porchetta (seasoned sliced pork) and the mini pizzas. From the larger dishes the beef is always perfectly cooked and melts in your mouth. Great wine selection as well. We have been many times and have never been disappointed.
---
 Rippon Cheese Stores, 26 Upper Tachbrook Street
reviewed by Colin Sheaf on 20 November 2015
020 7931 0628 – www.ripponcheeselondon.com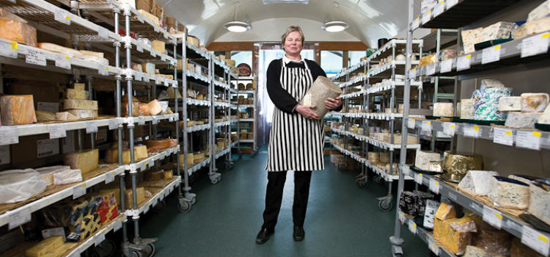 Tucked away at 26 Upper Tachbrook Street, Rippon Cheese is a magnet for Londoners who enjoy the best British and foreign produce. Philip and Karen Rippon, an immensely knowledgeable husband and wife team (Philip trained at legendary Paxton and Whitfield) and their expert staff will show you impeccable examples of more than 250 varieties. Since 80 per cent of their business is wholesale stocks are constantly replaced, and the impressive restaurant-client list is testament to quality.
In the cool, dark interior slatted shelves are packed to the ceiling with whole and partially-sliced blocks, some with a richly patinated natural or waxy skin, some sliced, the runny ones young enough that the outside remains firm for a day or two as you let it ripen at home, large triangles, solid wedges mottled with natural seams of blue, red, yellow and green.
Tiers of whole (baby) Colston Bassett Stiltons anticipate the Christmas rush. Need the ultimate party gift? Take your hosts a whole Vacherin with its uniquely scoopable soft interior – arguably the world's most delicious cheese. Something simpler, for a picnic with a bottle of white Burgundy? Try a wedge of Caerphilly, moist, solid, strong-flavoured, a gulf apart from the crumbly white mass-produced stuff; or slice into a small barrel-shaped truckle of Cheddar, in its dense waxy skin far bolder than the yellow rectangles on a supermarket shelf.
Pimlico welcomes top specialists like Rippon, and they need our support too. Anyone for Tasley Mountain goat cheese from Carmarthen?
---