---
Warwick Square Events
---
Share the Square: join us for Summer Drinks
From 6pm on the following dates join us for drinks in the Garden Square.  Please bring anything you want to eat or drink and bring any friends and family.
• Thursday 13th June
• Thursday 18th July
• Thursday 15th August
• Thursday 12th September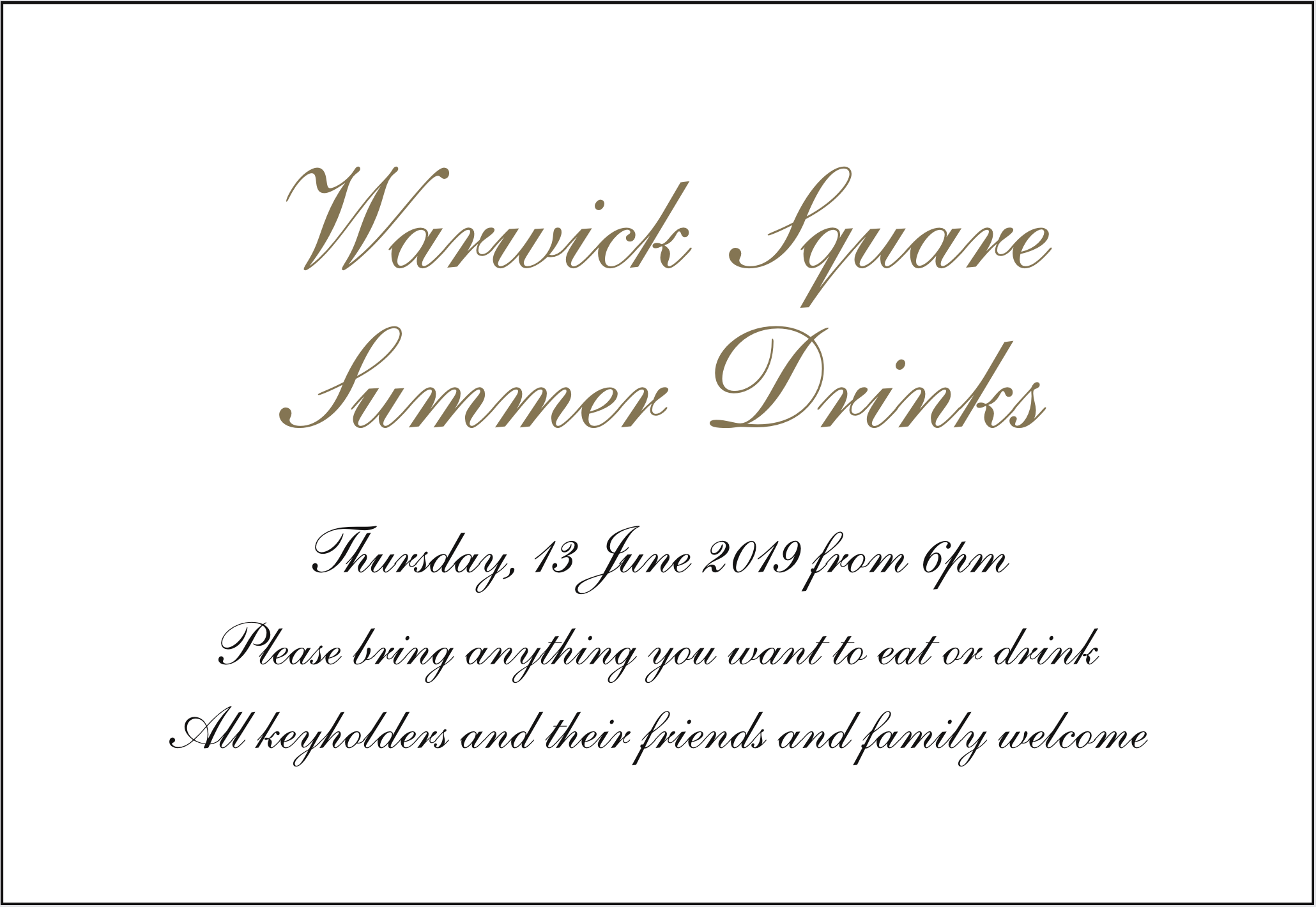 ---
---
Warwick Square Lunch Club – join us from January
Two enterprising residents of our Square are setting up a Warwick Square Lunch Club.
Sophie Sperry and Mary Rose Whitcomb say that anyone interested will get "a good deal" at Grumbles restaurant in Churton Street, a perennial favourite with locals. The idea is to meet once a month starting in January but for now they are collecting names. Leaflets will be posted in the Square.
If you are interested please email maryrose@whitcomb.co.uk.