A message from Nickie Aiken MP:
I would be very grateful if you would help me promote the #10for10 Challenge that I am undertaking on behalf of Caxton Youth Organisation, a specialist youth service for children and young people with learning disabilities and autism from across Westminster. They have a youth club in Pimlico and their own island in Surrey where they offer residential trips. They work with those aged 6-25 who can take part in activities such as dance, cooking and art and make friends, while their families get much needed respite. Demand for their services have tripled since the pandemic began.
My challenge is to undertake 10 walks of 10,000 steps. I have already started and have five under my belt to date! The #10for10challenge, was set up by fellow MP Guy Opperman, after he collapsed from a brain tumour in the House of Commons. This brilliant initiative gives us all the chance to raise money for fantastic charities across the country and get fitter by undertaking a form of exercise 10 times.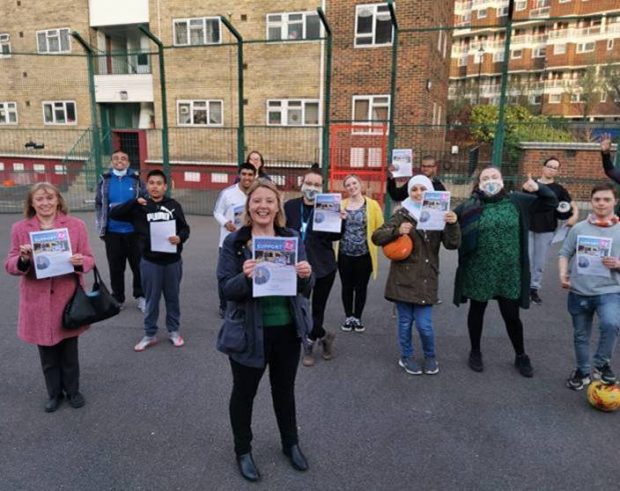 I have chosen to fundraise for Caxton because I know how important their work is and the huge benefit it provides for the children and young people they support. I know from speaking to parents of children with learning difficulties and autism that they fight every step of the way to ensure they secure the support and education their children need and deserve. I hope my challenge will help shine a light on the amazing support these families give their children but also how important it is that we support them ourselves as a society but also as individuals.
Many of us have walked more over the last year as it was often the only exercise we could do! I think it is so important to get out and exercise for our physical and mental health so being able to undertake 10 10,000 step walks will be a challenge but a worthwhile one. I visited Caxton earlier this week to discuss the campaign and they are hoping to join me on one of my forthcoming walks too!
I would be incredibly grateful if you could support my fundraising efforts by promoting my challenge amongst your members, contacts and local businesses.
Anyone who wishes to support me and Caxton Youth Organisation can do so at:www.virginmoneygiving.com/fund/nickie10for10caxton
Thank you so much.
Yours
Nickie
Nickie Aiken MP