An extraordinary gathering took place in the garden on Tuesday evening (June 8, 2021) to inaugurate a very special new bench commemorating the dogs of Warwick Square. The bench, with brass name plaques of beloved pets, has been commissioned by Annie Sheaf. She explained:
"I was kindly asked by the board of directors how I would like to celebrate the memorable anniversary of being Chair of Warwick Square Garden for twenty-five years. I spoke to a number of Garden users, most (like me) dog lovers, and one friend (their dog 'Bruce' happily now features on one of the plaques) said, 'How about suggesting a bench to remember all those dogs who loved the garden but are no longer with us?'
"I thought it was a brilliant idea, as I love all breeds; dogs come next after my love for my husband and children, and sometimes not necessarily in that order!"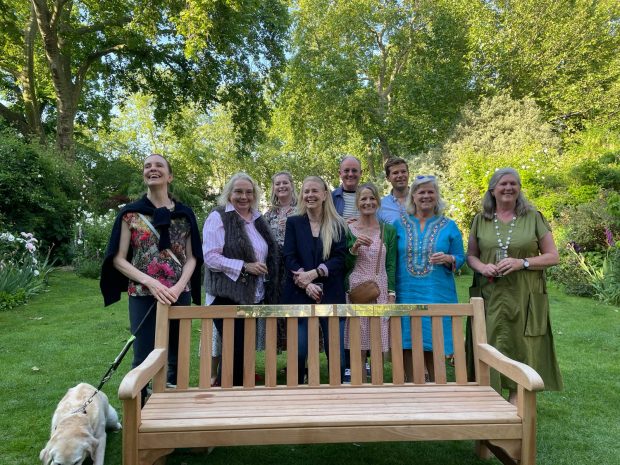 Tuesday's ceremony was also extra-special because it was the first organised garden get-together since the beginning of the Covid 19 pandemic more than a year ago. There was a real party atmosphere, with everyone enjoying drinks, canapes and a great chance to chat with neighbours and friends.
There are plaques, in memory of beloved dogs owned by Jonathan and Christina Munday, Jo and Mark Bickford-Smith, Valentine Walsh, Colin and Annie Sheaf, Philip and Sarah Syborn, John and Jane Stancliffe, Clemmie Mason-Pearson, Jamie Lonsdale, Malcolm and Roseanna Biggs, Lily Lewis, Maxine Ostwald, Norma Pearson, and Patrick and Heather Going.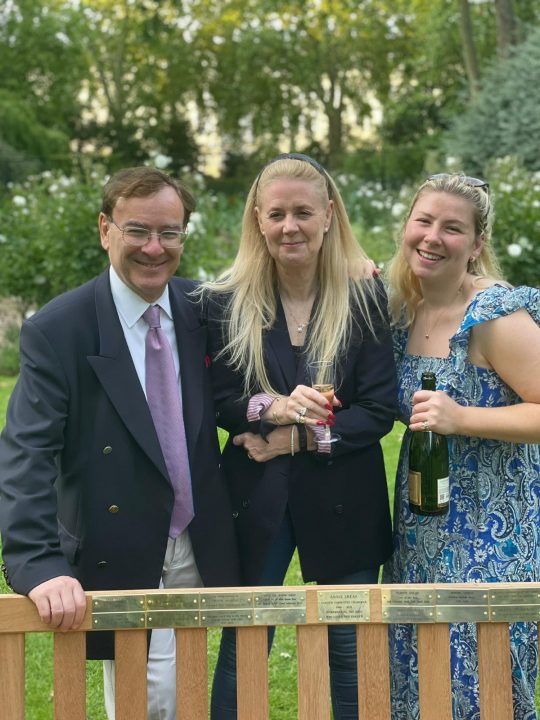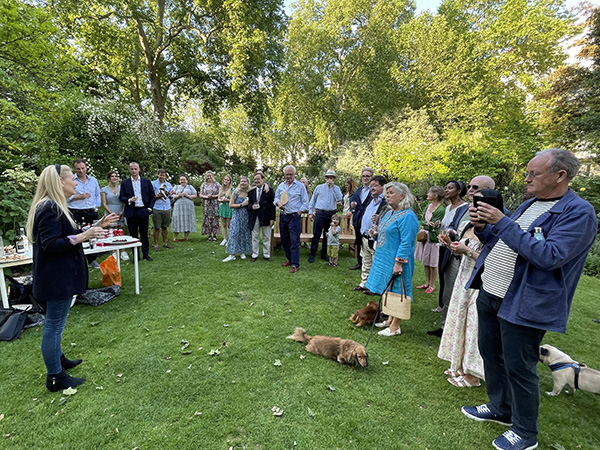 If anyone would like to commission a plaque, then please contact Annie Sheaf for details via the garden's managing agents Fry's (lara@fry.co.uk).
"As you will see from the comments of others who have placed a plaque, it is a lovely way to ensure a lasting memory of a much-loved dog," says Annie.
Here are some of the messages Annie and her husband Colin, Chair of Warwick Square Company Ltd, have received: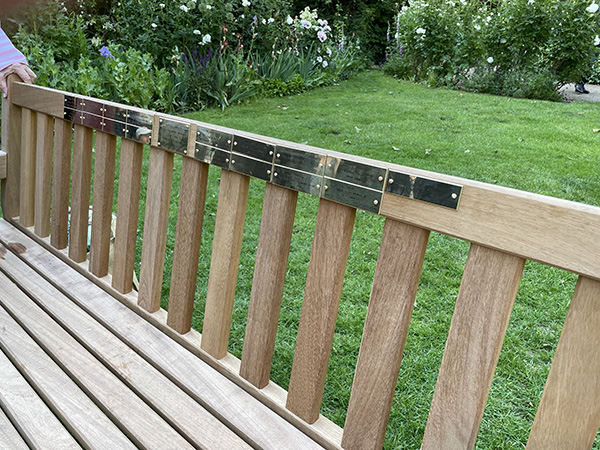 Thank you so much for so generously donating your commemorative bench to the memory of dogs who loved Warwick Square. It is such a wonderful idea. Bertie loved the square and I have literally hundreds of photographs of him in it together with happy memories.
We very much enjoyed this evening and the dog memorials look wonderful.
Thank you!
I cannot tell you how much this has made me smile (with a little tear!) thank you soooo much! Means the world to me. xx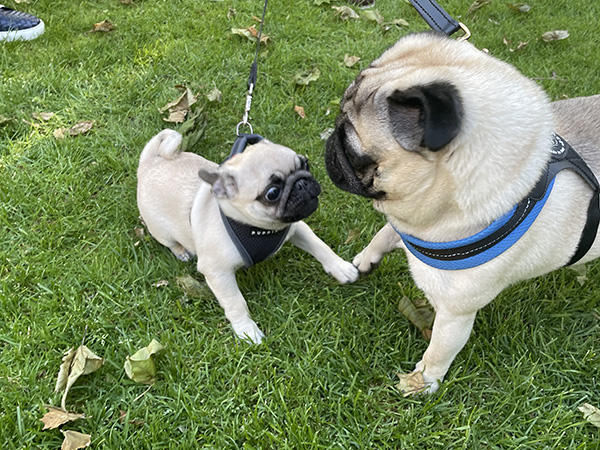 It was lovely to see Smudge's name up in lights, to meet such engaging people and to be able to thank you for your extremely hard work in overseeing the garden which I know cannot be an easy task!
Thank you for being so creatively thoughtful and sensitive to fellow dog mourners. And thank you for running the building, the gardens, and for being such great neighbours.
Really thoughtfully done and kind. Community spirit can be rare and it's inspiring to see you both make efforts with ours.
It was such a happy occasion. I so enjoyed it after so long stuck inside! I appreciate the splendid work you have put in to maintaining such a gem of a garden.